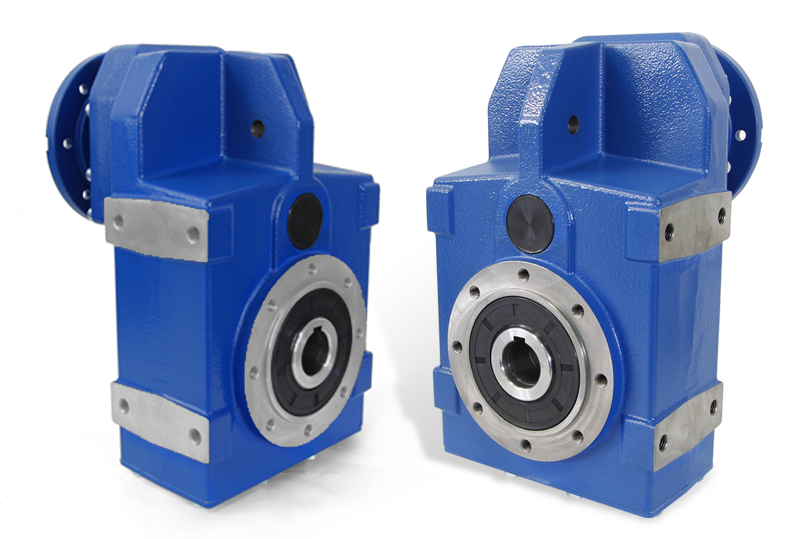 NEW SHAFT-MOUNTED GEARBOXES, RFV SERIES
VARMEC is pleased to announce the production launch of the New shaft-mounted gearboxes RFV series.
The below sizes are available on both 2 and 3 stages:
RFV 252–253 aluminum case; Mn2=200 Nm, bore output shaft Ø 25 e Ø 30
RFV 352–353 cast iron; Mn2=700 Nm, bore output shaft Ø 35 e Ø 40
RFV 402–403 cast iron; Mn2=1200 Nm, bore output shaft Ø 40 e Ø 45
RFV gearboxes can be provided with a wide range of reduction ratios and the highest standards of efficiency are ensured for all finished appliances or systems used in industrial areas (among the most commons are: cochlea, overhead cranes, pumps, conveyor belts, etc..)
RFV gearboxes are available with different constructive forms and they can be customized by choosing options like output flange, side mounting bolt holes, shrink disc and output shaft.
Download our Catalogue to get all the technical data.
In addition to the actual range, two more RFV sizes will be available shortly as follow:
RFV 302 – 303, bore output shaft Ø 30/Ø 35 and RFV 502 – 503, bore output shaft Ø 50/Ø 55
---
For any more Information or Sales Inquiries please contact VARMEC Sales Department at: info@varmec.com